Pauline Njoroge Biography
Pauline Njoroge latest biography
Pauline Njoroge age
Pauline Njoroge education
Pauline Njoroge family
In this article is Pauline Njoroge Biography, age, education and Net worth as gathered by Relax 103 Fm Team.  Pauline was born and raised in Centaur Kenya, Nairobi county.  She was born on September 14 1986. She is 38 years old as of 2023. Pauline Njoroge is a digital strategist and influencer who is passionate about politics and governance.
Pauline Njoroge biography. Who is Pauline Njoroge
Pauline is a believer in African integration and Pan-Africanism. She uses social media platforms to engage her followers on important happenings in Africa and their impact on the masses and also to advocate for Africa's economic and political agenda. Her passion and dedication to economic development and African affairs has seen her invited to participate and cover high level meetings in the continent and at the international arena.
These meetings include various African Union Summits and other AU related engagements across the continent, United Nations General Assembly in New York, Belt and Road Forum 2017 in Beijing, China and most recently the G7 Summit 2018 in Quebec, Canada. Through online platforms, she has supported the African Union to sensitize young people across the continent on Agenda 2063 as well as raise the profile of intra-African dialogue.
Also read>>>>>>>>>>>>>>>>>>>>>>>>>>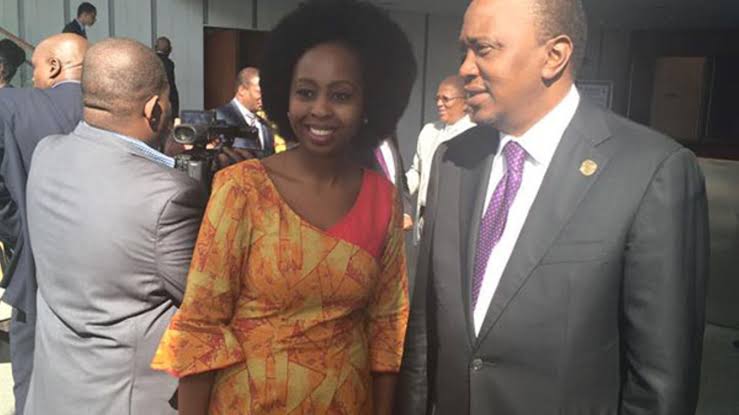 Education background.
Pauline Njoroge's education journey has not been easy at all, having being raised by her grandmother and the mother passing away when she was still young made schooling almost impossible. After completing har primary school, Pauline joined Moi Girls high school Kamangu. Although she had passed very well in her KCSE examination, joining a college or university was a challenge due to financial instability.
She once tried visiting former president of Kenya the late Daniel Moi to see if she could get help by was denied access to his Kabarnet Home by security guards.
"One day in 2006, desperate to find someone to support me continue with my education, I went to Karbanet Gardens. Former president Moi had educated my late mum back in the day and I was sure if I got a chance to see him and tell him my story, he would support my education too. And so I arrived at Kabarnet Gardens, fearlessly approached the GSU Officers at the gate and told them why I needed to see mzee. They made a call to the house, and on the landline I talked to a lady who told me to write to Moi Foundation and request for a sponsorship. I thought that was a long shot, I would never get help."
Pauline was later able to join Catholic University and later M.t Kenya University through the aid of a sponsor. She studied B.A in international studies and diplomacy. She later joined Nairobi University for her Master's degree on International studies.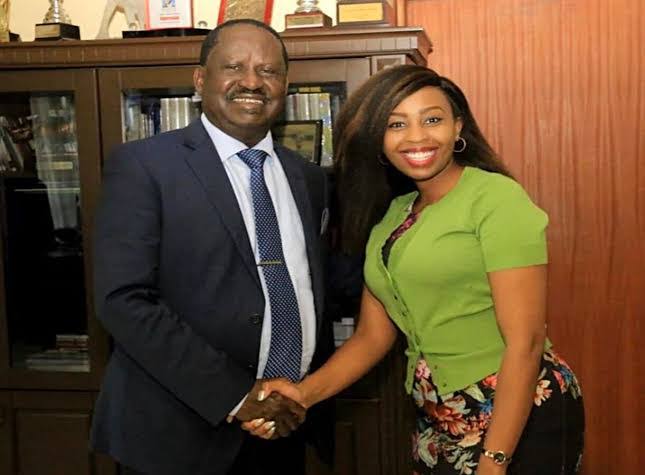 Career.
From early age, Pauline picked coffee berries at her grandmother's place to try and put something on the table. She was Soo good at that a skill she had inherited from her grandmother in Githiga village, Kiambu county.
Upon completing her Secondary education, she joined American Reference center Library (ARCL) run by US Embassy. During that time she read alot of books on politics and leadership.
In 2010 Pauline Njoroge founded Eagles leadership foundation and became the executive director. The foundation was focusing on youth in leadership and decision making
In 2012, She joined the National Alliance (TNA) as communication strategist. She is a very close friend of former president Uhuru Kenyatta.
In September 2013, the blogger was appointed as a Communications Specialist for NEPAD/ APRM Kenya Secretariat. This is a semi autonomous state agency under the National Treasury and Planning. Pauline has visited alot of countries and she is very passionate about ancient history.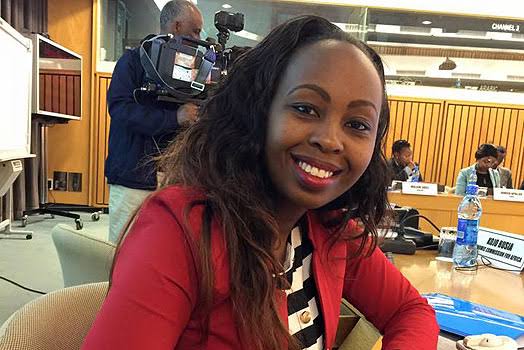 Pauline who boats over 100k followers on social media is a huge supporter of Azimio La Umoja one Kenya alliance lead by Raila Odinga. On 12 December 2017, she was awarded Head of state commendation (HSC) by former president Uhuru Kenyatta for her contribution to the society.
Pauline Njoroge husband and children.
Pauline is not officially married. She once shared how she miscarriage her twins few years ago. This left her heartbroken Traumatized
Pauline is estimated to be worth KSH 45 Million.