Raila Odinga's top bodyguard Maurice Ogeta Biography
Maurice Ogeta raila's Bodyguard
Maurice Ogeta profile
Maurice Ogeta training.
Raila Odinga's best Bodyguard
Maurice Ogeta is Raila Odinga's first and best bodyguard. The little known champ from the lake side is one of the most trusted man by political jargon Raila Amollo Ondinga who is the longest running opposition leader in Kenya. Although there is not much known about the bodyguard, below is a little information about Maurice Ogeta Biography as gathered by Relax 103 Fm team.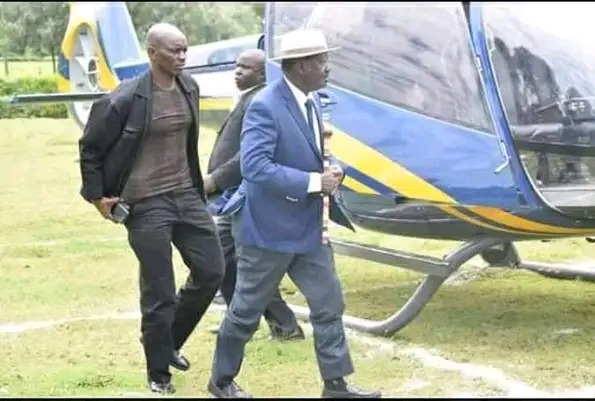 Maurice Ogeta profile and training
Ogeta was born and raised in kondele Kisumu. His age is not publicly disclosed but according to source, the bodyguard is estimated to be 42 years old.  Maurice is among the most highly trained security guard in Kenya. According to sources, Maurice Ogeta has a military training for over 25 year. He has trained with some of the best militaries in the world. Maurice has trained with Israel special forces for 15 years and Russian forces for 10 years. The special guard has also trained in Afghanistan for 2 years and France for another 2 years. He holds the record of the fastest man in the military field and also the best sharpshooter. Ogeta can speak in more than 15 languages fluently including German, Russian, Arabic, Chinese among many other diverse languages.
Maurice is known for wearing African design suits with his strong serious face. He is the best security guard in former prime minister Raila Odinga's security team. He is entrusted to protect the life of Odinga especially during a time when his life is in danger due to the ongoing country wide demonstrations.
Also read>>>>>>>>>>>>>>>>>>>>>>>>
Maurice Ogeta Special Skills
One of the best special skills he hold is speed of reaction. He can aim and shoot a target at approximately 1.8 Seconds. He also has the ability to scan weapons and explosives from a distance. Ogeta also prides to have a bullet proof in his chest all the time guards his master. He can move at an extremely high speed.
Some of the best photos of special guard Ogeta with his master, Raila Odinga.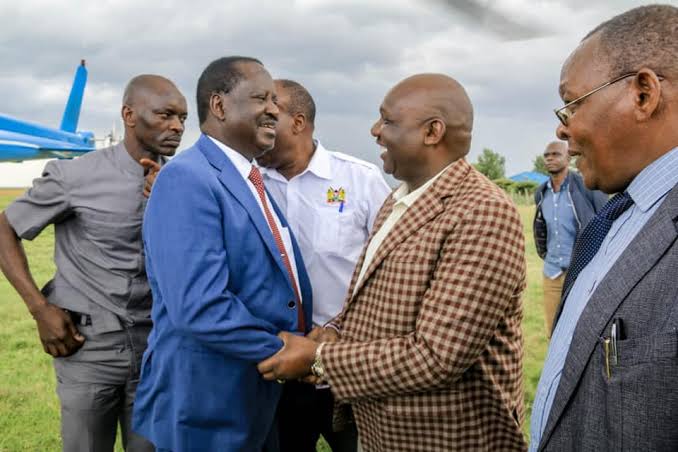 In recent updates, reports indicate that the guard was abducted on Wednesday morning by armed squad suspected to be government agents. This comes a few hours after the former prime minister Raila Odinga's security personnel was withdrawn.
In a tweet on Wednesday, Etale alleged that Ogeta was abducted by unknown people in plain clothes suspected to be officers from the Directorate of Criminal Investigations (DCI) while heading to work.
The guard is said to have been bundled into a waiting car and ferried away to undisclosed location.
"Unknown people in plain clothes suspected to be police officers from the DCI have abducted Raila Odinga's bodyguard Maurice Ogeta while driving to work, bundled in him in the car boot and driven away with him to unknown destination. His whereabouts remain unknown," Etale said.
Etale further claimed Embakasi East MP Babu Owino was apprehended on Tuesday night moments after arriving in Nairobi from Mombasa where he and other Members of Parliament from Nairobi County are said to have attended a meeting with officials from Kenya Rural Roads Authority (KERRA).