Farouk Kibet Biography
Farouk Teigut Kibet
President Ruto's right hand man.
Farouk Kibet salary and Net worth.
Farouk Teigut Kibet commonly known as Farouk is president William Ruto's right hand man. The less known man is very influencial and those seeking to meet President Ruto has to pass through him, recently Majority reader if the National assembly Kimani Inchung'wa in a cryptic message reveled that he is very powerful and decides who to enter Statehouse. Farouk has been a very huge supporter of former president Moi rulling party KANU. He has been a close Allie of William Ruto for more than 2 decades.
Farouk Kibet has never been a political leader and stayed behind the curtain. He is known known to live a high profile life and is super rich. Farouk was mentioned at ICC after 2007-2008 post election violence by then prosecutor Fatou Bensouda after allegedly invading a police station in Eldoret during the week hours. He is also said to have interfered with ICC witnesses.
The right hand man hit the headline in 2017 after allegedly receiving money from NYS's 700 Million scandal suspects. The parliamentary public accounts committee was heated to summon him but the issue was later dropped buried reason remaining unknown.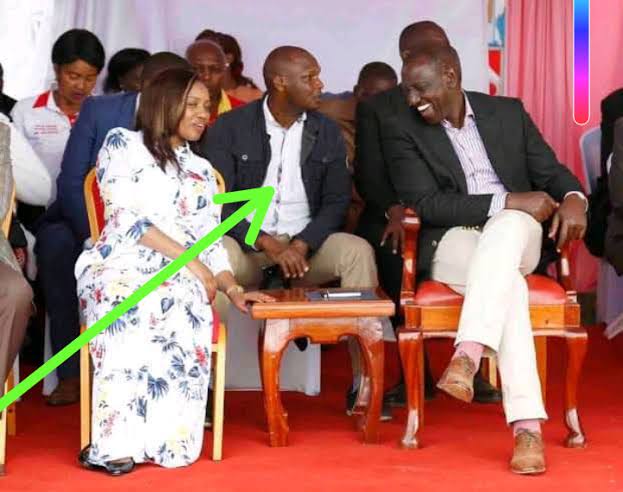 Farouk Kibet Biography and Background And Education.
The controversial high profile man hails from the border of Uasin Gishu and Kamamega counties border, he is from Kapkechui village, Chepsoita , Turbo constituency. He is the son to the late Mzee Paul Teigut who was laid to rest on 15, November 2018. His farther was a renown and successful maize farmer. Farouk Kibet is said to have attended Chepkemel primary school and his Secondary and college education if he attended any remain unknown. There is no any trace of where he attended higher education.
He is said to have been good friends with print journalists based in Eldoret. His messages to the media house allegedly bore praise for then regional KANU politicians from the North Rift including Mark Too, Ezekiel Barngetuny, Philemon Chelagat and Reuben Chesire. He was in good terms with the legislators.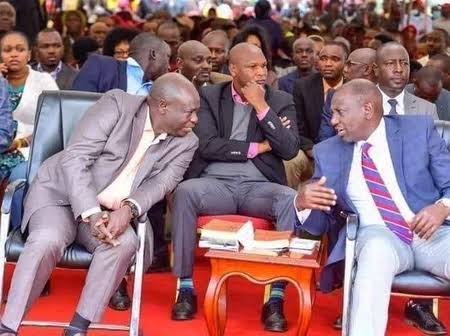 Career and Politics
Although he has never been an elected member of Parliament or county assembly, he has served as right hand man for quite awhile. He is said to be the Nicholas Biwot or Too of this regime. He is the ears and eyes of President William Ruto. To meet the president or even get an appointment to enter Statehouse you need his approval. His relationship with with the president dating from a long time is said to be more than brotherhood. His truthful and loyalty is uncomparable. The president in return never betrayed him and rewards.
Houses and wealth
The publication reported that he has a house on the Chepsaita hills. "I don't know much about him. We came here a few years ago and over that period, he often comes home in a chopper, lands at his father's compound and crosses over. He does not spend much time here, whenever he comes," Mariah Silvanus, a neighbour was quoted as saying by the Standard. His neighbours describe him as a generous man who contributes whole heartedly to church building harambees and academic sponsorship fundraisers.
The publication further reported that he owns another house in Upper Elgon View, located a kilometre off the main Eldoret–Nakuru Road at Annex Area, right behind Moi University's School of Law.The house is said to stand out from others in the area like a fortress. It allegedly has an intimidating gate, brick wall with an electric fence. The house is said to be very near Eldoret State lounge.  Kibet also owns another luxurious house in Karen Estate, Nairobi.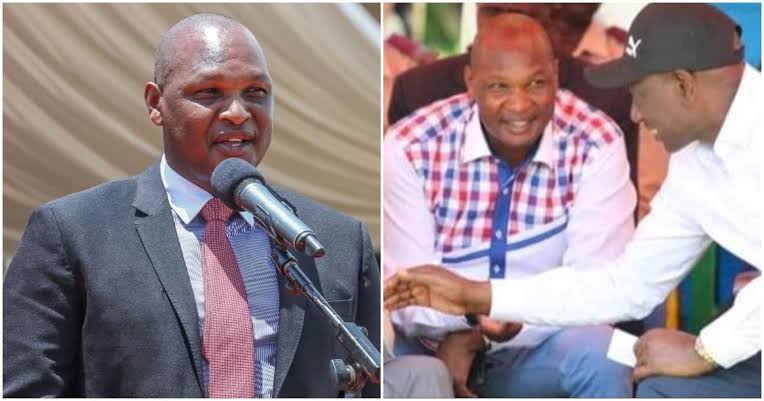 Family
Apart from his father Mzee Paul Teigut who passed away on 2018, no other members of his family is known to the public. A controversy reveal by his close neighbors say that Farouk Kibet is not his real name. His name from back then is said to be Benjamin Kipkazi. All this is just allegations and not verified during the publication of this piece of article.