Jan Proost, a Belgian Citizen who is in his late 50s has cried foul after his long-term Kenyan friend whom they used to work together in the same company allegedly scammed him over 40 Million Kenyan shillings. William Murage, a Kikuyu man from Nakuru used to work with Jan Proost in Belgium back in 2013. William befriended the European native and used his naiveness to swindle him money. After years of friendship, William Murage and Proost became close to a point of even visiting their families in Kenya and Belgium. Jan had saved alot of money from the hard work he done at Belgium. Murage who would trav to Kenya very often while his family lived in Belgium approached Jan and proposed a business they would venture into. At first William Murage was building apartments at Kasarani but due to insufficient funds, the project had stopped. Jan granted him €30,000 [Ksh 3.4m] to finish the project. Their agreement was based on trust.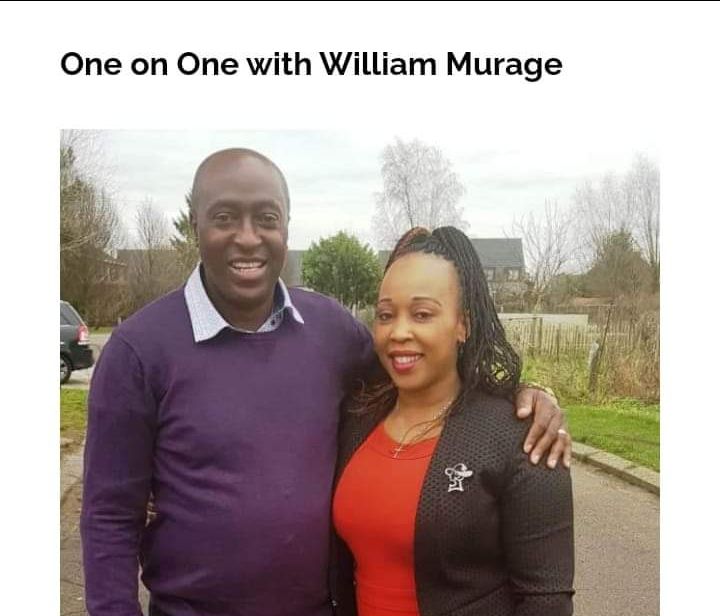 THE REAL ESTATE INVESTMENT
Joseph Kariuki Kiarutara Biography, Age, Relationship, Networth and Marriage.
Jan Proost and William Murage agreed they would would finish the 6 apartments and in return Murage would help him acquire land in Kenya and build his own apartments. Their partnership seemed to go well not knowing the Kenyan had a hidden Agenda.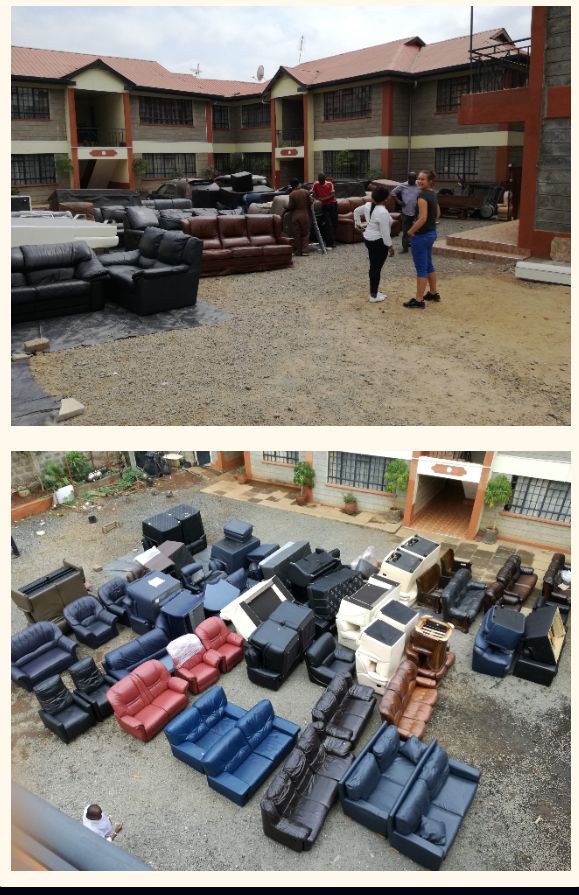 Eurofurniture company
Later the two decided they would invest in buying second hand quality leather sofa sets in Belgium which they would export here in Kenya. The Belgian even bought a truck in his home country for transportation. He would buy the sets, put them in a container and export them in Kenya. They agreed to split the fortunes 50/50. The business boomed and they would sell the sets for more than three times (sometimes upto 10 times) their original value. Jan invested €97,000 (over Ksh 10M). Later Jan decided to sell his properly in Belgium and emigrate to Kenya to continue with his investment. Things turned ugly when he arrived in Kenya. William had already finished the apartment but decided to keep for himself since he was registered as the owner. The furniture business where Jan had supplied him with 16 containers of furniture and gym materials was also under Murage name.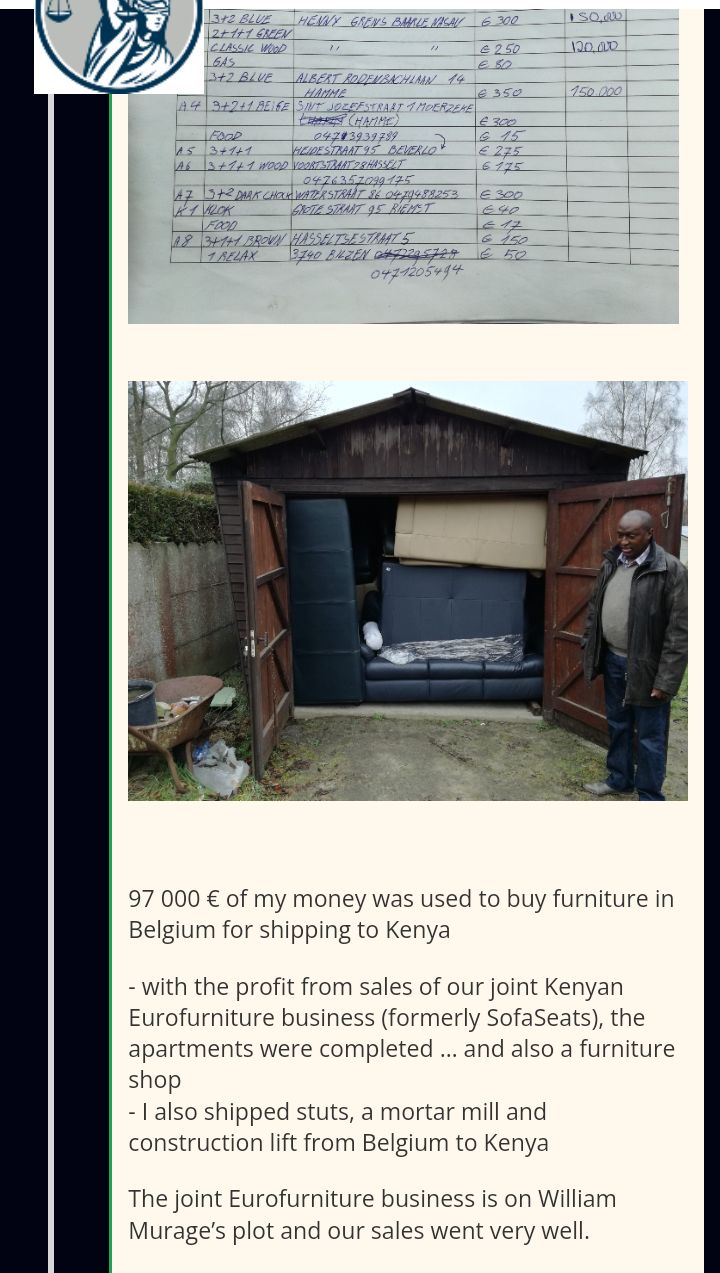 Evidence
In a recorded voice clips, Murage is heard promising to keep their business money safe untill the European gets a local bank account. He can be heard saying the balance from their sales was about €180,000 (about Ksh 20M). Jan is saddened because his friend turned enemy now wants to keep 100% of his investment.
Justice for Jan Proost.
The Belgian is now seeking justice to reclaim his lost money wich is about €350,000 (ksh 40m) according to a video done by journalist Lynn Ngugi on his LNN DIGITAL channel on YouTube, Murage on phone call claimed he owes Proost only €60,000 (ksh 6M) . William Murage allegedly investment to the money in Williz Construction company where he hires construction equipment and Eurofurniture is still running. Murage family also supports Proost to seek for Justice. Proost is now stranded here in Kenya. The evidence documents are on public domain and can be found here