Serial Shoplifter Alvin Chivondo has been arrested again after he was caught stealing again.  Alvin was arraigned before Nairobi court on Monday 25th July. Chivondo was also in possession of Cannabis Sativa with a street value of 2000. He pleaded not guilty to the charges.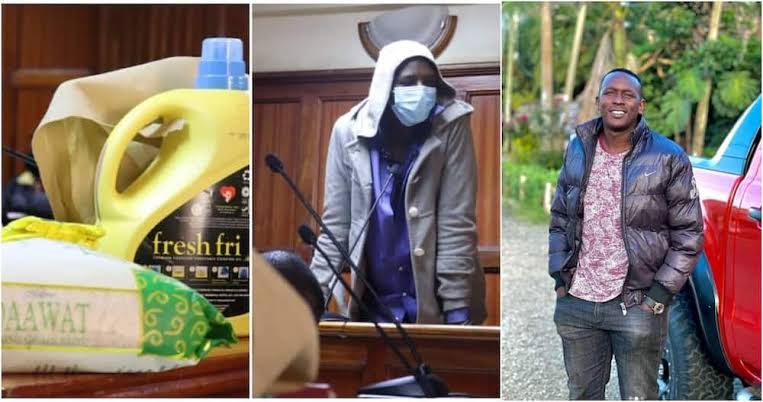 Also Read. HOW KIKUYU MAN SWINDLED A BELGIAN KSH 40MILLION 
Alvin was on April arrested after he was caught Shoplifting Maize flour, suger, honey among other item at Naivas Supermarket Ronald Ngala street. Due to uproar by the public, Former Nairobi Governor Mike sonko come to his rescue and settled his court fine of 100k. He also supported him with a whole month of shopping and offered him a job.