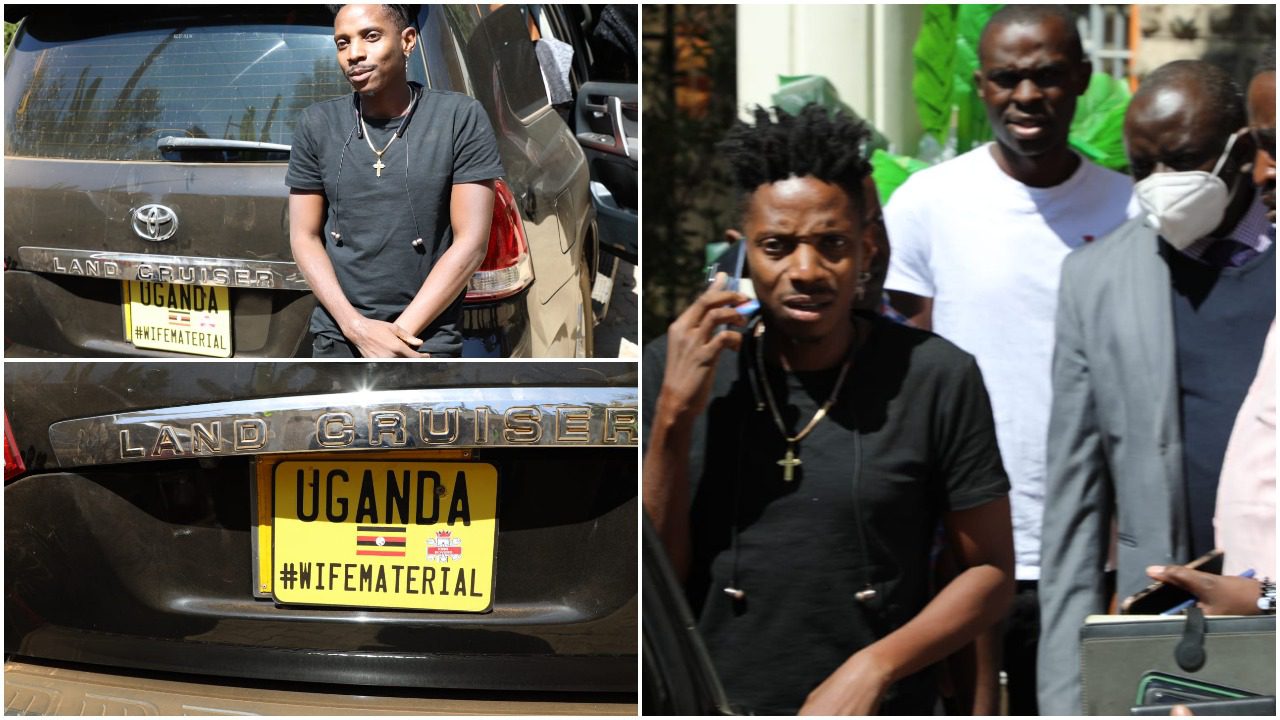 Eric Omondi Has been Arrested After Distributing An Authorized Content Dubbed "Wife Material"
The self-proclaimed king of Africa comedy Eric Omondi has been arrested. Eric Omondi's arrest came after he shared a video of women fighting in his studio at Lavington. This was during his birthday party where he had invited women material show contestants. The video showed women who were drunk fighting carelessly which led to police intervention. The comedians have been colliding with KFCB boss Ezekiel Mutua over the content he shares online. Omondi accused Mutua of killing the entertainment industry in Kenya. Mutua even once called Omondi a mad man after he shared a photo of him half-naked.  
Eric Omondi Arrested.
Eric Omondi posing for a photo during his Wife Material show. source: Eric Omondi Instagram
According to KFCB boss Ezekiel Mutua, eric Omondi violated a provision of film and stage play-act Cap 222 of the laws of Kenya. This is by producing and distributing unauthorized show by the name Wife Material. Omondi was arrested on 11th March afternoon. He will be taken to court on 12 March 2021. 
The Films and Stage Plays Act Cap 222 provides that: 1) No person shall exhibit any film at an exhibition to which the public are admitted, or distribute such films unless he is registered as an exhibitor or distributor by the Board and issued with a certificate.
#KFCBstopsWifeMaterial2
STATEMENT ON THE ARREST OF ERIC OTIENO OMONDI@EzekielMutua @ericomondi_ @ntvkenya @StandardKenya @citizentvkenya @K24Tv @GhettoRadio895 @RadioJamboKenya @PeopleDailyKe @HomeboyzRadio @RadioJamboKenya @switchtvkenya @KBCChannel1 @KibetBenard_ @Milele_FM pic.twitter.com/QdLaKhEI1F

— KFCB (@InfoKfcb) March 11, 2021