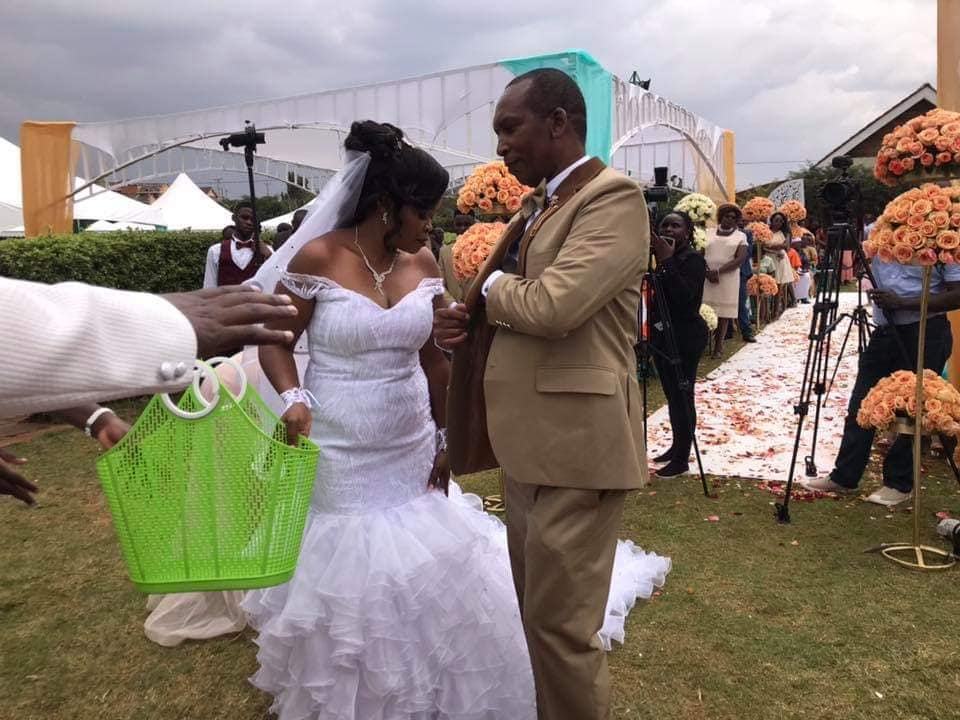 Photos Of Gospel Musician Jane Muthoni's New Husband. She Divorces Her Former Husband
What Am I Doing Wrong?. Tv Personality Hellen Muthoni Laments Lacking HusbandWhat Am I Doing Wrong?. Tv Personality Hellen Muthoni Laments Lacking Husband
Jane Muthoni Posing for a photo. source Facebook
'It is hard to even explain yourself to all people but if you pray and accept that it has happened then you will win and come out strong again. When I came out I realised that people still loved me.' Jame Muthoni said.
His new husband with not much known about him is also a divorcee at his late 40s. The two wedded back in April 2020 in a colorful wedding. This was a private wedding with only few invited family members and friends
Jane Muthoni Former Husband
'Some even stopped being my friends. My message is that no one wants to live single, it just happens under tough circumstances that we might not be in a position to prevent. I tried my best to save my marriage but it couldn't work.'
Jane Muthoni said it wasent easy to Move on after her divorce. She used to advise othe couples on marriage matters and seeing her's fail was terrible feeling. She even went into isolation to avoid the shame. She latter prayed to God to give her courage to move on in life.There was even a point when many Kenyans believed she was dating a prominent Governor in Kenya. Although the rumours were unverified this may be true. 
'It was my desire but He answered. God can use any means to give you what is yours. I met my husband in a funeral where I had gone to perform and I was even paid. I sang and when I sat down, I heard a voice from inside telling me, 'your husband is here' I was paid via Mpesa and I did not even know the guy. I disagreed so much with that voice. I left before the burial was over because the voice kept talking to me.
Jane Muthoni Together with her Husband posing for a selfie during her wedding. Source Facebook.
The man was living in America and hence the two had to relocate. The two now lives in America after a lavish wedding that was held here in Kenya