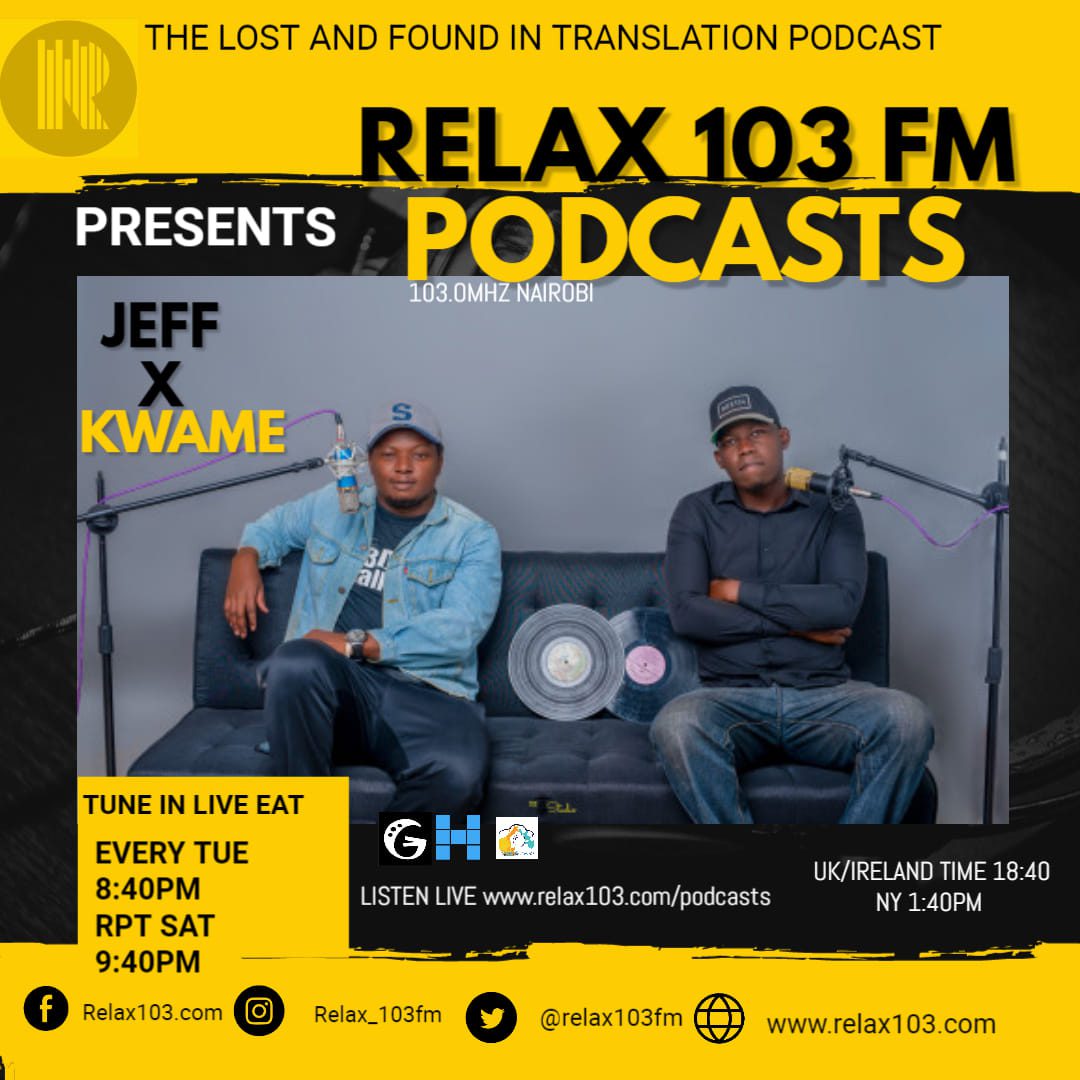 LAFIT PODCAST SHOW BY Jeff and Kwame.
JEFF AND KWAME ON LAFIT PODCAST SHOW.
Listen to the world's most provocative show. The is a podcast show presented By Jeff and Kwame. THE LOST AND FOUND IN TRANSLATION PODCAST comes to your airwaves every Tuesday at 8:40 PM and there is always a rerun in case you miss it. A rerun will be every Saturday at 8:40 PM.
Listen to previous episodes on https://www.relax103.com/podcasts
Event Timeslots (2)
Tuesday
-

relax 103 fm
Saturday
-
Rerun

relax 103 fm