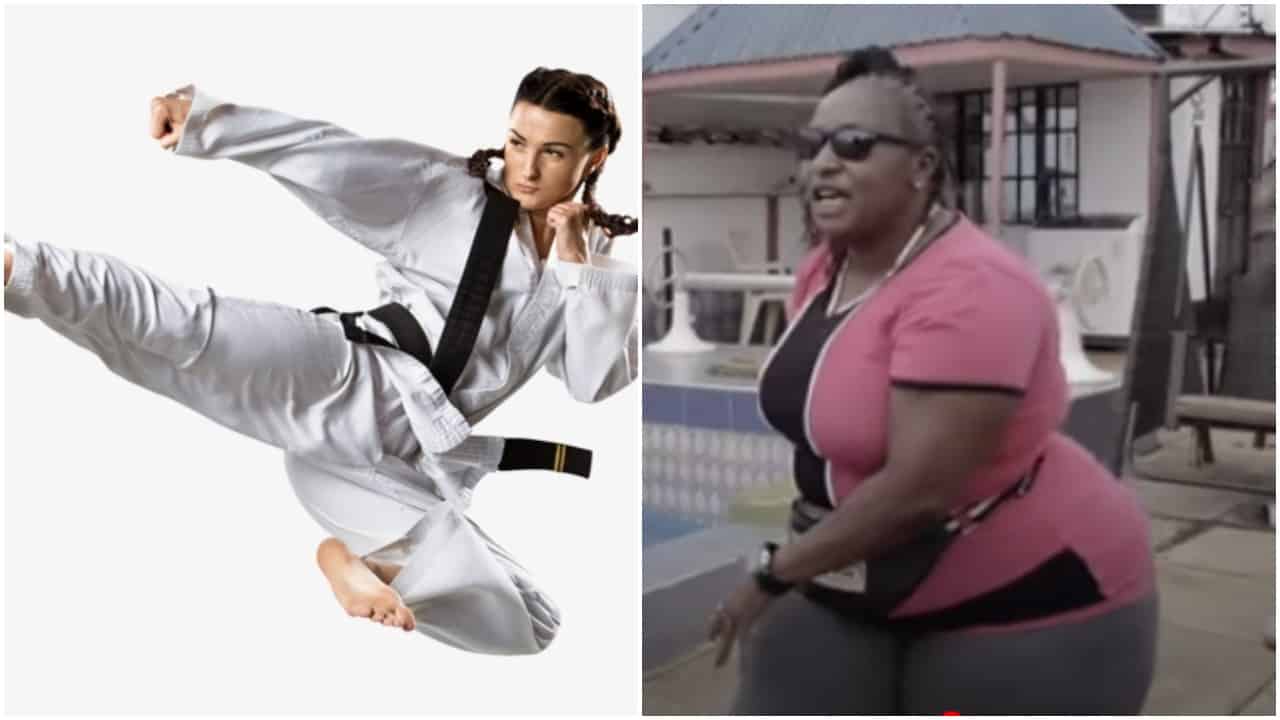 Taekwondo vs "Tae-ka-ūndū". Kenyan Private Detective Trolled Online. That Was Embarassing, Kenyans
Kenyan spy queen and private detective Jane Mugo has been trolled online. This after her documentary covered by BBC Africa tamed paranoid. The documentary did not please Kenyans at all. After a teaser by BBC on Facebook last week, Kenyans expected more from the coverage. The only thing that she was doing in the entire video is to boast about how she is the best in the world. The controversial detective has on several counts accused of humiliating people, conning, and corruption among many others. In 2019 she went into hiding after a conflict with the Kenyan government. The documentary faced backlash online a few minutes after it was aired on Monday 25th. Journalist Sharon Machira who covered the story was not left behind. 
Some of Jane mugo Tacticts And Funny Videos
How my week is going so far. #janemugo pic.twitter.com/Fsx8JjXgYi

— Comedian General Mutombo (@ChefMambaDubai) January 26, 2021
Jane Mugo in action !! #JaneMugo #InspirationalWoman pic.twitter.com/y2IPHBAr6B

— Lata Sabah (@latasabah254) January 25, 2021
Dj Afro version of the story #janemugo 🤣🤣 pic.twitter.com/AF7ReKQKWu

— Francis githegi (@GithegiFrancis) January 26, 2021
Subscribe Below For More Updates.