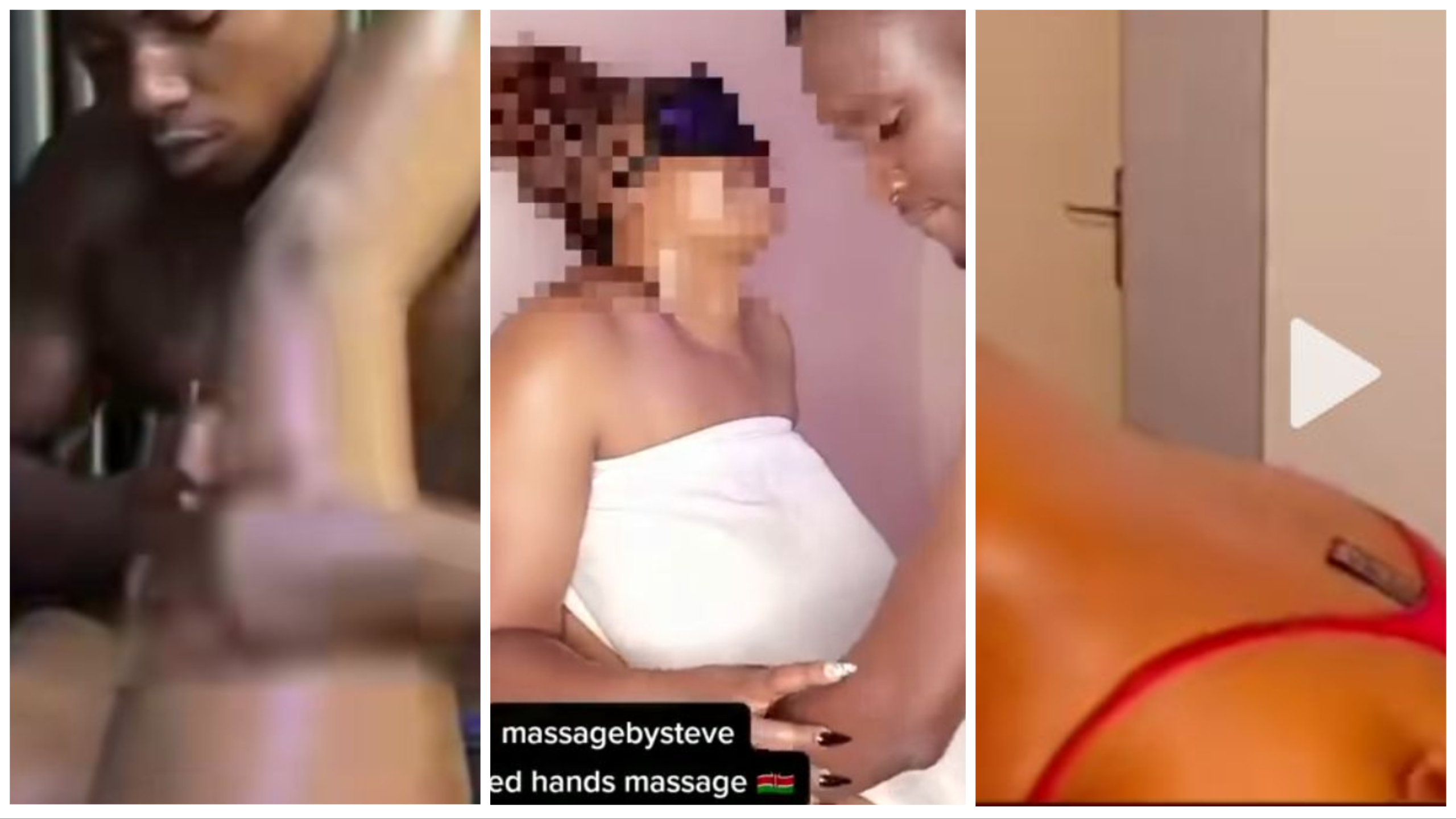 "Massage by Steve" Kasarani man massaging women in their birth suit [Photos]
Massage by Steve
Massage by Steve Kasarani
Massage by Steve location
Massage spa Westland
Massage spa near me
A Kasarani based masseuse known as Steve Collins has been giving Kenyan women erotic massage and posting on TikTok. The 27 years old masseuse has raised eyebrows after trending on TikTok leaving many women salivating for his services. Steve shares videos massaging women butt naked and from their look you can tell they are both enjoying it. However, alot of men has raised concerns about his service claiming the brothel should be closed since whatever he offers is far from massage.
Also read >>>>. >>>>>>
Massage by Steve Kasarani.
Steve has however refuted the claims revealing that he never engage in sexual penetration with his clients. According to him, those men just envy what he does since they cant.
Let me tell you something, wallahi billahi sikulangi stock. And I'm only doing this as a hustle. Natafuta unga just like the rest of you. Mwache hizo siasa mkonazo. Wanaume nawaelewa ni wivu mkonayo juu mnaona nikifanya kitu mngetaka kufanya, your dream jobs. Poleni." He said
The 27 year old also revealed he has been in relationships before with older women who he claim are much better than the young ones. He also added that he is single and would like a woman who understands the nature of his job.