Damaris Agnetta
Lieutenant colonel Damaris Agnetta
Lt. Col Damaris Agnetta biography
Deputy ADC Damaris Agnetta
Lt. Colonel Damaris Agnetta is a Kenyan military officer serving the Kenya Defence Forces (KDF) the Kenya Army division. Lt Col Agnetta was appointed to deputize president William Ruto's Aide-de-Camp Col. Fabian Lengusuranga on October 4 2022. They both replaced Timothy Lekolol former ADC and Rachael Nduta who served as deputy Aide-de-Camp. Rachael Nduta was appointed by former president Uhuru Kenyatta in 2018 as the first ever woman as ADC. Rachael Nduta was later promoted from Lt Colonel to a full Colonel and reassigned to the Department of Defence (DoD). Damaris Agnetta has been serving as an artillery officer in the Kenya Army since she was commissioned in 2003. Former ADC Timothy Lekolol Stelu was also promoted from a Colonel to a Brigadier.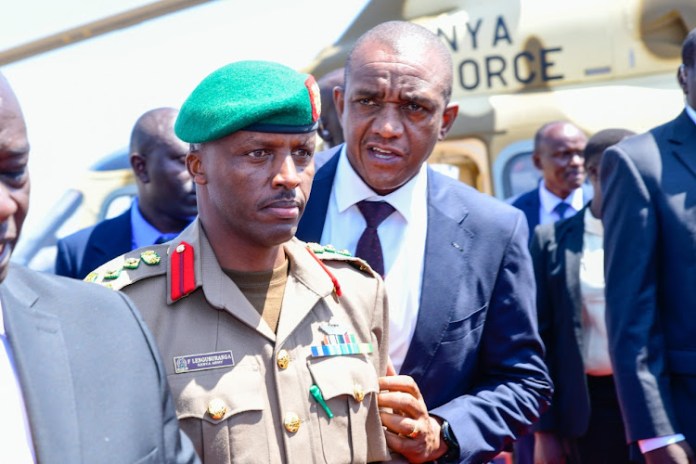 Lt. Col. Damaris Agnetta Profile as a service woman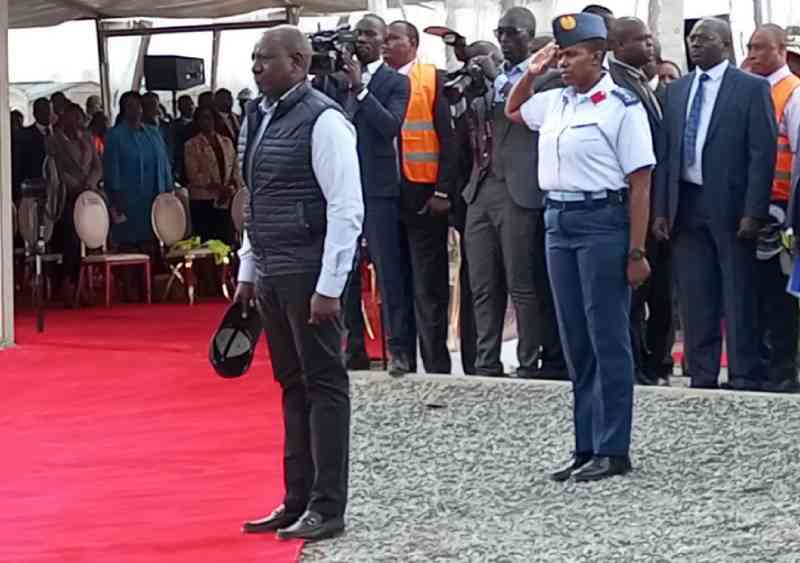 Agnetta was was commissioned in 2003 and is a degree holder. She is a very experienced and disciplined military officer thus raising to a rank of a Lieutenant colonel. Agnetta is 4 ranks (Colonel, Brigadier, Lieutenant General, Major General)  down to becoming General. The general is the highest rank in the Kenya army and commands the KDF. There can only one General at any given time. The current military General is Robert Kabochi. To become an ADC one must be in the rank of a Lieutenant colonel or a full Colonel and above. Agnetta becomes the second woman deputy ADC.
ALSO READ>>>>>.>>>
---
---
The work of Aide-de-Camp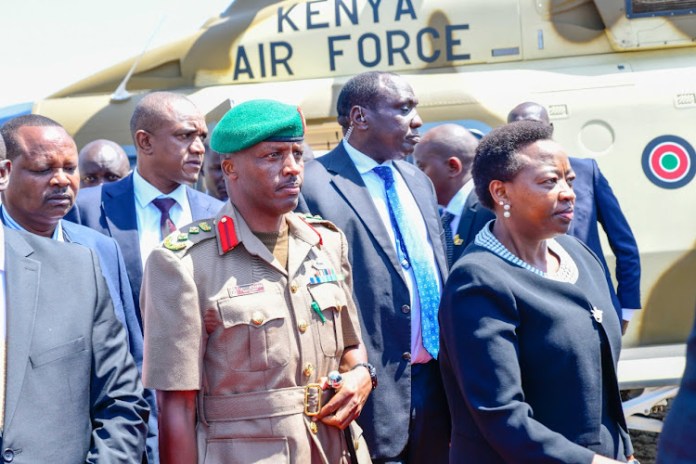 An ADC is a highly-trained senior military officer, who is required to be part of the president's itinerary at all times. Most of his tasks is ceremonial as serves as an aide  VVIP to the head of state.
"An ADC is a highly-trained senior military officer, who is required to be part of the president's itinerary at all times." Colonel Esther Wanjiku KDF spokes person