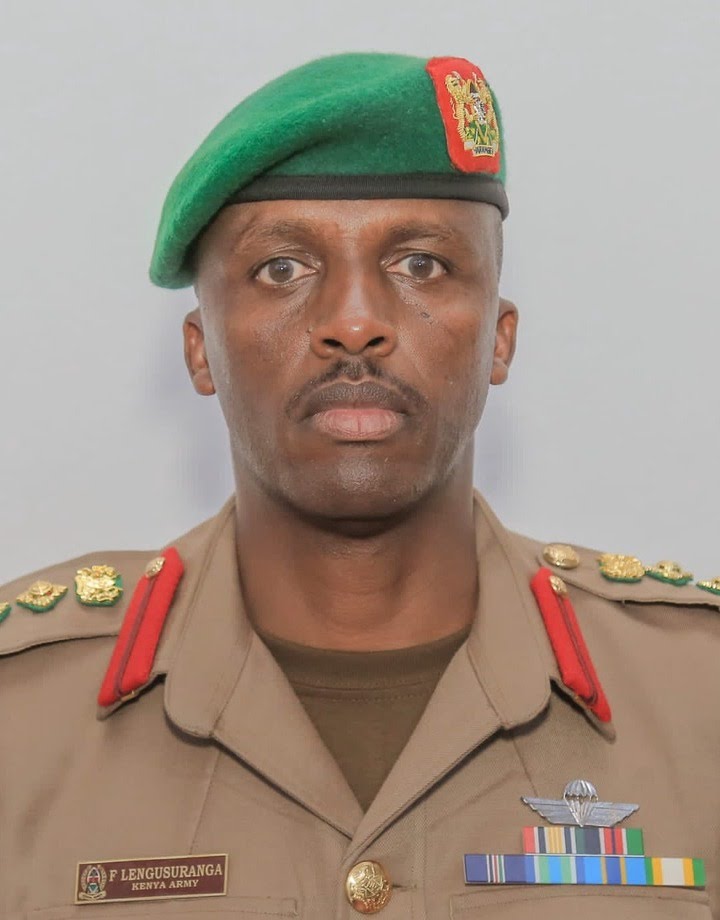 Colonel Fabian Lengusuranga Biography, Age, Career, Experience, Education And Family.
Colonel Fabian Lengusuranga
Col Fabian Lengusuranga
Fabian Lengusuranga Biography
Fabian Lengusuranga experience and career
L.t Col. Damaris Agnetta
President William Ruto's bodyguard
President William Ruto's ADC
On 5th October 2022 was spotted with a new Aide-de-Camp at Nyeri where he attended D.P Rigathi Gachagua elder brother's burial who died last week. Colonel Lengusuranga will now serve president William Ruto as his Aide-de-Camp and will be deputized by Lieutenant colonel Damaris Agnetta from Kenya Army.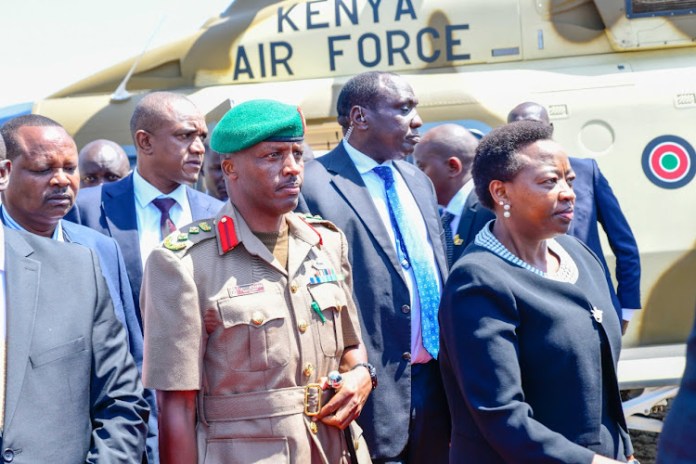 Col. Lengusuranga who is also from Kenya Army replaced former President Uhuru Kenyatta Aide-de-Camp Brigadier Timothy Stelu Lekolol from Kenya Navy who has been deployed to Department of Defence (DoD). His deputy Lt. Col. Damaris Agnetta replaced Rachael Nduta Kamui who has been promoted to full Colonel and also deployed to Department of Defence DoD. Damaris Agnetta has been serving Kenya Army since she was commissioned in 2003 and has achieved  alot in her service hence ranking to high.
Who Is Col. Fabian Lengusuranga?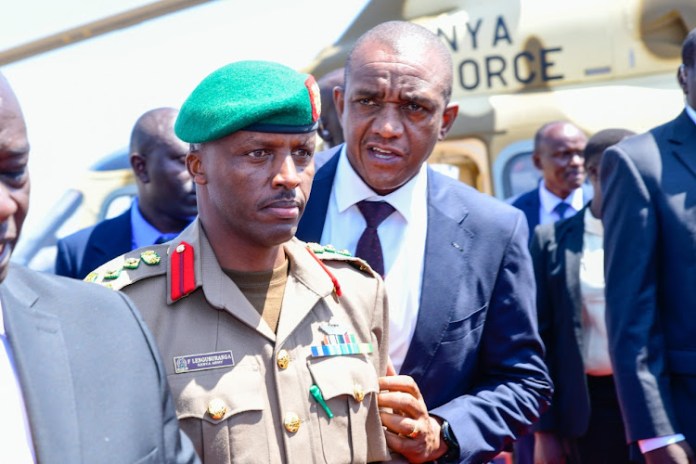 Col Fabian was commissioned in 1999 and has been in Kenya Army service for the last 23 years. Lengusuranga is a very experienced military officer well decorated with ranks from junior to senior ranks.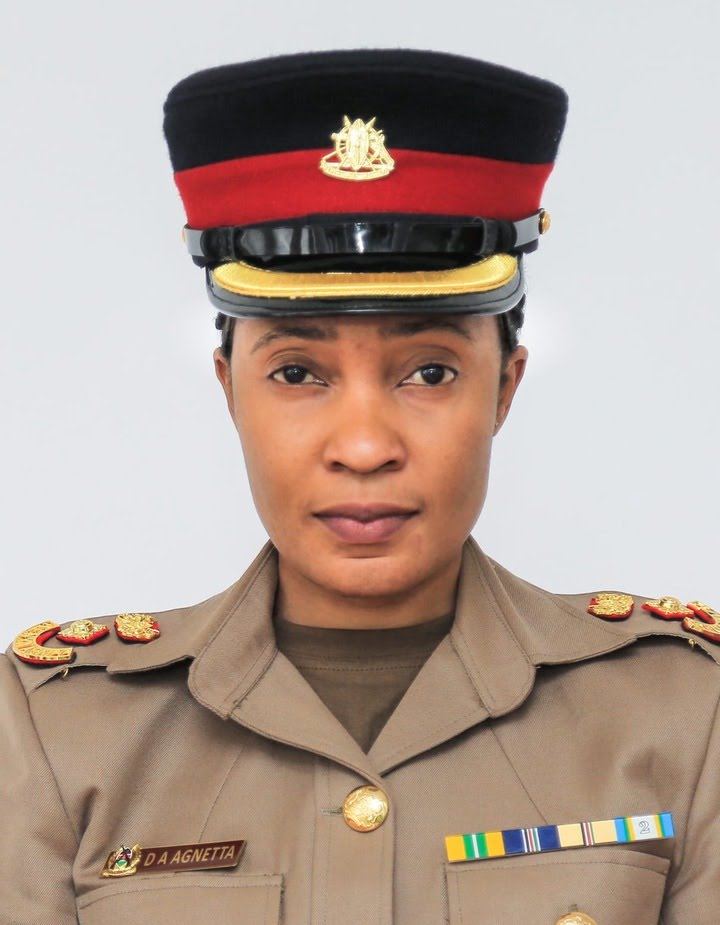 The military officer is a martial arts expert and has trained in France, Israel and England. Fabian is married and have children although this information is yet to be made public
What is Aide-de-Camp and what is their role
The selection of Aide-de-Camps is in normal cases done after consultation with the National Defence Council. They can be selected from the 3 categories of Kenya Defense Forces (Kenya Army, Kenya Navy, Kenya Airforce). It is believed that the period in which the ADC will serve will depend on several issues, including age, but most of them serve in that capacity for three years.
Also read >>>>>Lawyer Julie Soweto Biography, Age, Career, Tribe, Family and Networth.
Other key roles an ADC performs away from the obvious perceived standing behind the President and opening doors when the Head of State travels include detail leader, assistant detail leader, tactical commander, motorcade lead, advance lead, mobile agent, static agent and protective intelligence agent.
Were will continue to update this biography as we get information.